GU-3001
精密型高斯計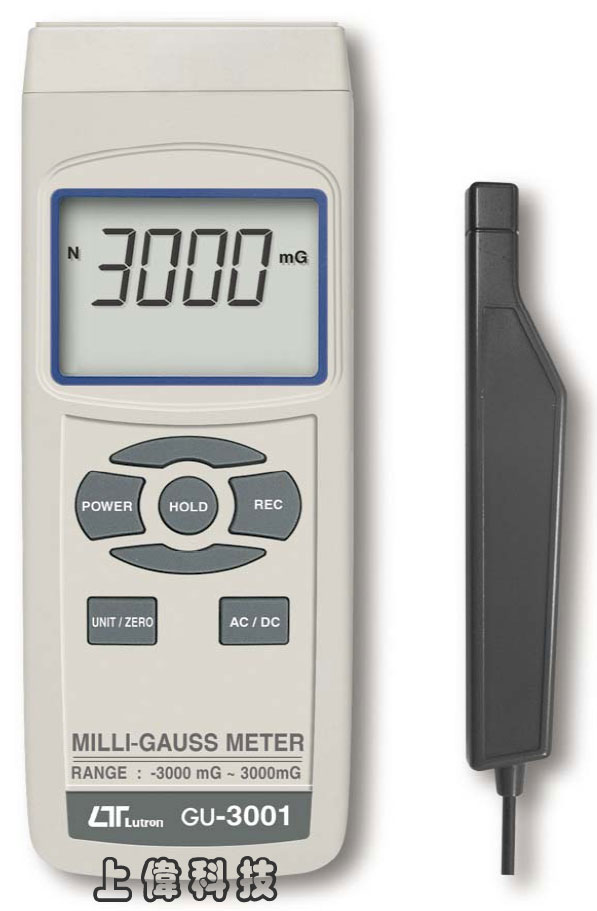 簡介
測量範圍:
-3000 毫高斯 ~ +3000m 毫高斯
-300 u Tesla ~ +300u Tesla
直流 (DC) 及交流 (AC) 毫高斯測量
交流 (AC) 測量頻寬:40Hz ~ 10KHz
磁性材料之磁力測量
具有 N/S 極性指示功能 (DC)
讀值鎖定及記錄測量中之最大 / 最小值
RS-232 / USB 連接介面(軟體選購)
Size:173 X 68 X 42mm
FEATURES
DC/AC milligauss Magnetometer.
Using exclusive high sensitivity sensor ( better performance than the traditional Hall element sensor ), available for high precision magnetic field measurement.
Wide application for industrial, mechanical, material, electrical, laboratory field to check the material contains magnetic field value.
DC and AC magnetic field measurement
Wide measure range : ± 3,000 milligauss.
The meter can detect the magnetic fields as small as 0.1 milligauss.
N pole/S pole indicator.
Separate probe, easy operation and convenient for remote measurement.
High precision magnetometer, even can measure the absolute environment Earth's magnetic field as reference.
Zero adjustment button for relative measurement.
Large S-TN type LCD, high contrast, easy readout.
Data hold function for freezing the desired value on display.
Records Maximum and Minimum readings with Recall.
RS232/USB computer interface.
Microprocessor circuit assures maximum possible accuracy, provides special functions and features.
Heavy duty & compact housing with hard carrying case, designed for easy carry out & operation.
Auto shut off is available to save battery life.
Power supply from batteries or DC 9V adapter in.
規格
電路 (Circuit)
Custom one-chip of microprocessor LSI circuit.
顯示 (Display)
LCD size : 52 mm x 38 mm dual function LCD display.
測量單位 (Measurement Unit)
mG : milligauss
uT : micro Tesla
測量範圍 (Measurement Range)
- 3,000 mG to 3,000 mG.
- 300 uT to 300 uT.
頻率反應 (Frequency Response)
DC
AC : 40 Hz to 10 KHz
解析度 (Resolution)
0.1 mG : - 199.9 mG to 199.9 mG.
1 mG : ≧ 200 mG, ≦ -200 mG
0.01 uT : - 19.99 uT to 19.99 uT.
0. 1 uT : ≧ 20.0 uT, ≦ -20.0 uT.
精確度 (Accuracy)
± ( 2 % + 2 mG )
* -1,000 mG to 1,000 mG
* -100.0 uT to 100.0 uT
電場方向 (Field Direction)
Uniaxial.
讀值鎖定 (Data Hold)
Freeze the display reading.
記憶回叫 (Memory Recall)
Maximum & Minimum value.
顯示取樣時間 (Display Sampling Time)
Approx. 1 second.
電源關閉 (Power off)
Manual off by push button or Auto shut off to save battery life.
資料輸出 (Data Output)
RS 232/USB PC serial interface.
* Connect the optional RS232 cable UPCB-02 will get the RS232 plug.
* Connect the optional USB cable USB-01 will get the USB plug.
操作溫度 (Operating Temperature)
0 to 50 ℃.
操作溼度 (Operating Humidity)
Less than 80 %RH.
電源供應 (Power Supply)
DC 1.5 V battery ( UM4, AAA ) x 6 PCs, Alkaline/heavy duty type or equivalent.
電源電流 (Power Current)
Approx. DC 20.5 mA .
體積 (Dimension)
Main instrument : 173 x 68 x 42 mm (7.9 x 2.7x 1.2 inch)
Probe : 177 x 29 x 17 mm
附件 (Accessories Included)
Instruction manual..........................1 PC
Probe...................................... 1 PC
Hard Carrying case, CA-06...................1 PC
選購附件 (Optional Accessories)
RS232 cable, UPCB-02
USB cable, USB-01
Data Acquisition software, SW-U801-WIN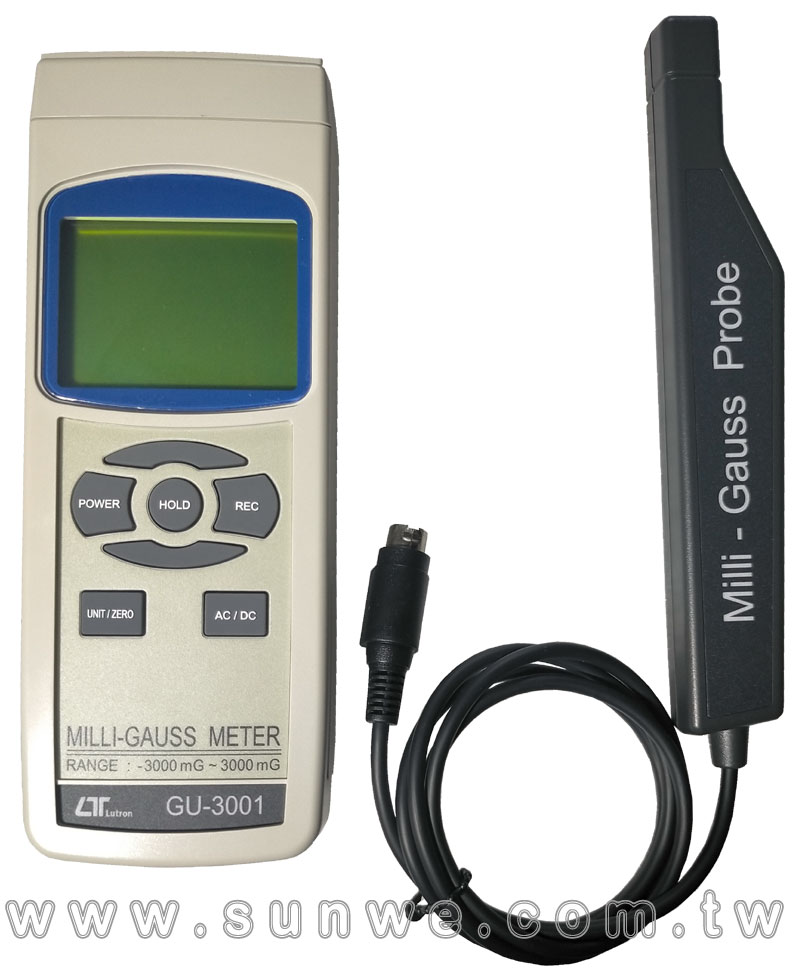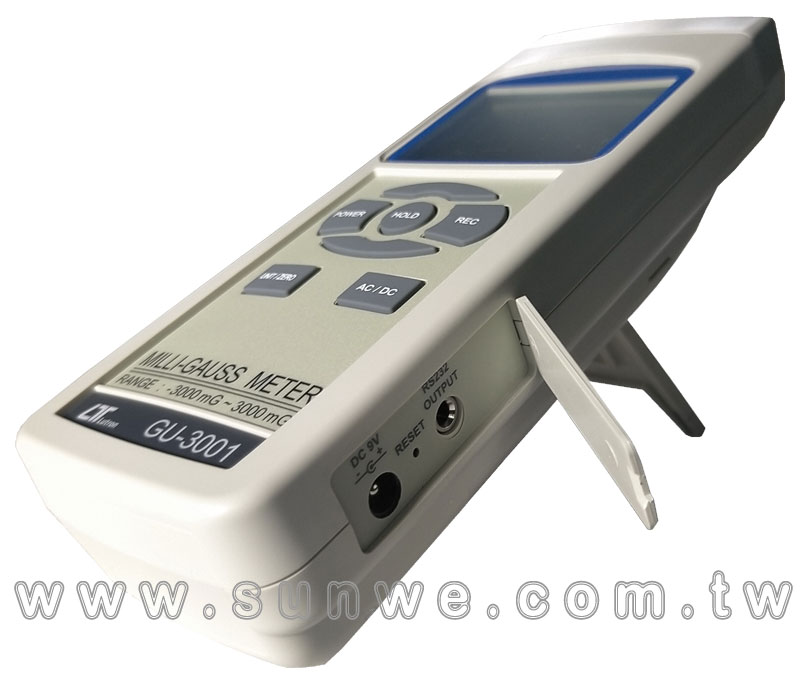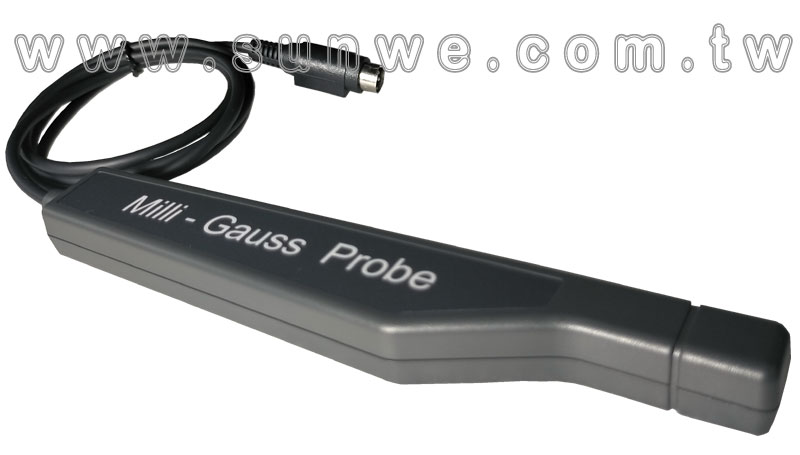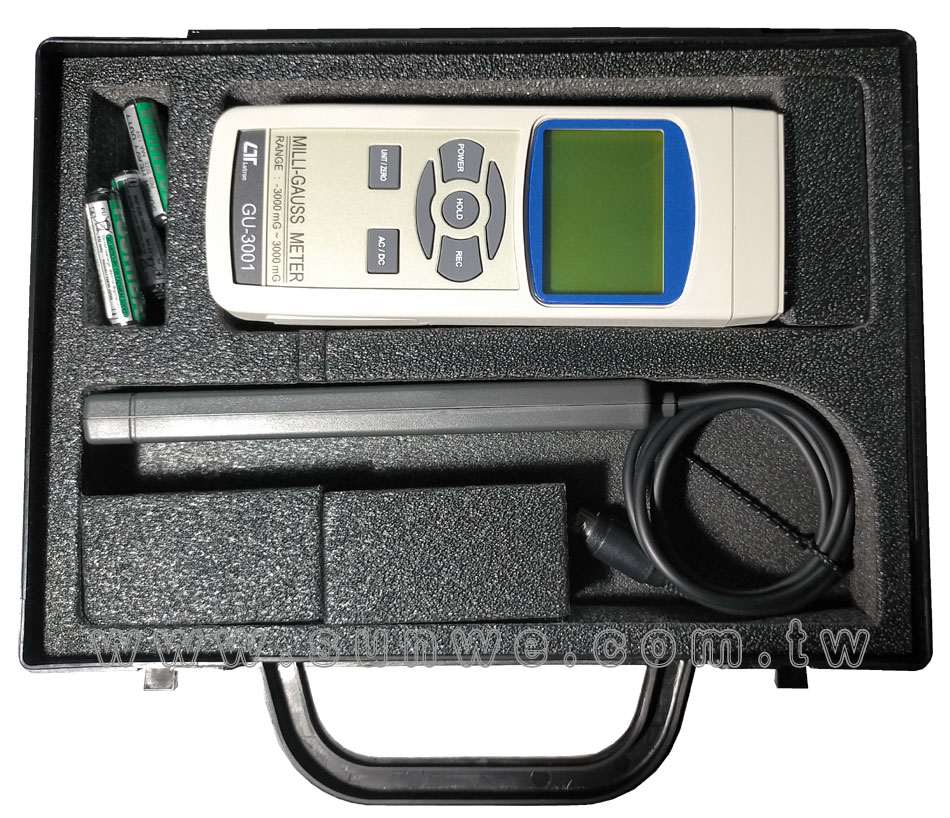 合理最低價位,無議價空間

(利潤有限,無同行報價)